Disney Chip Rescue Rangers Limited Edition Custom Lego Mini Figure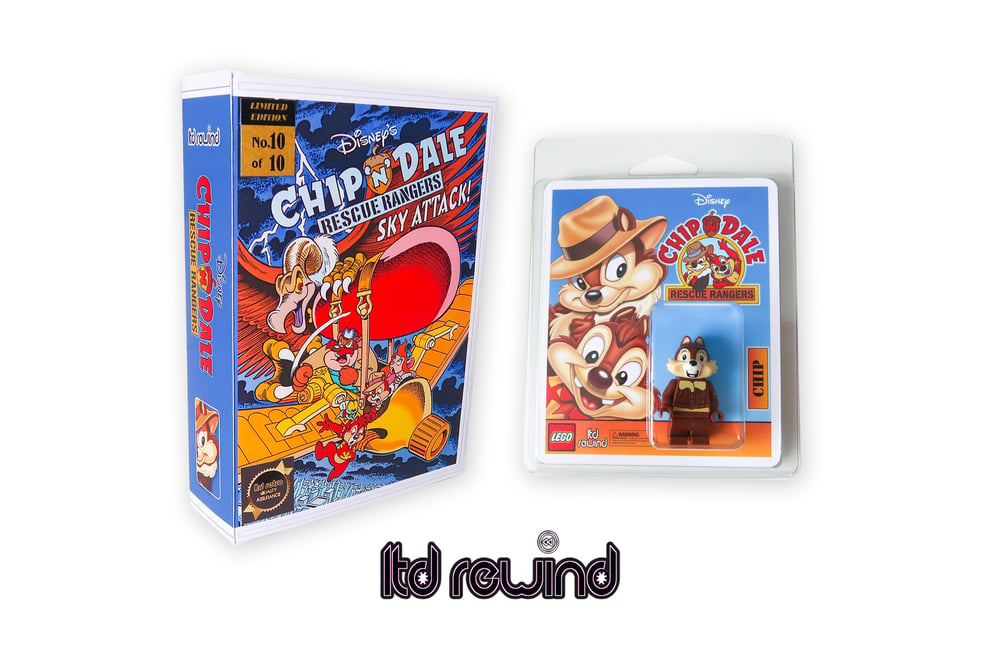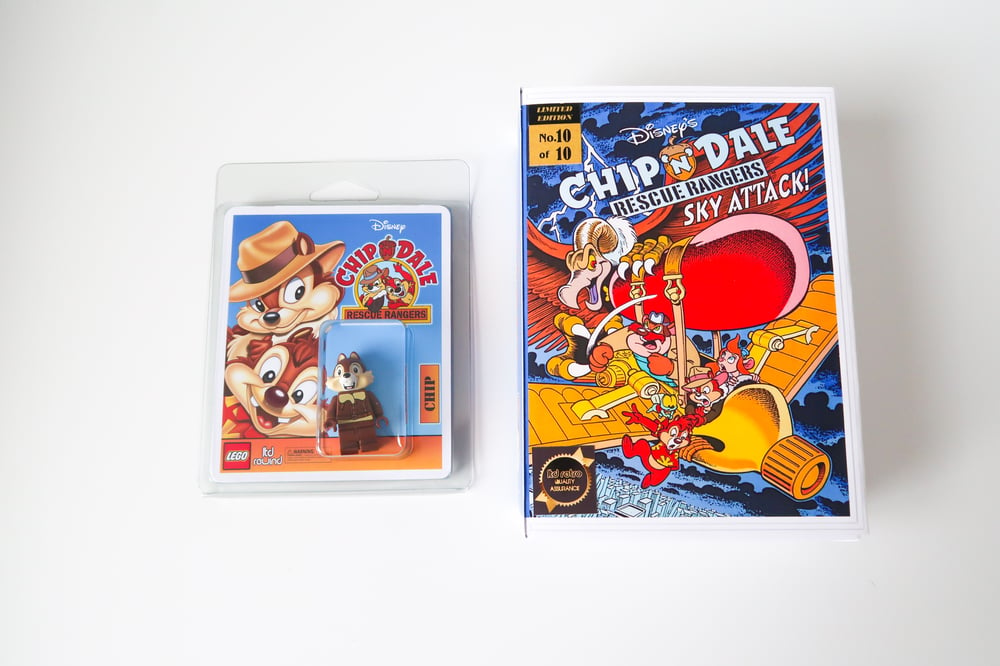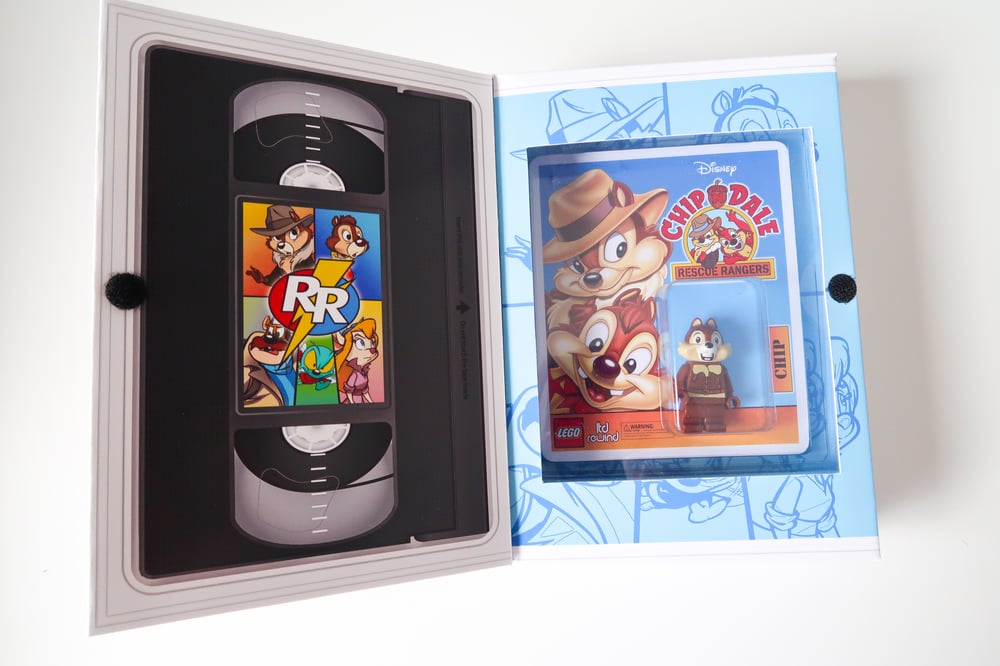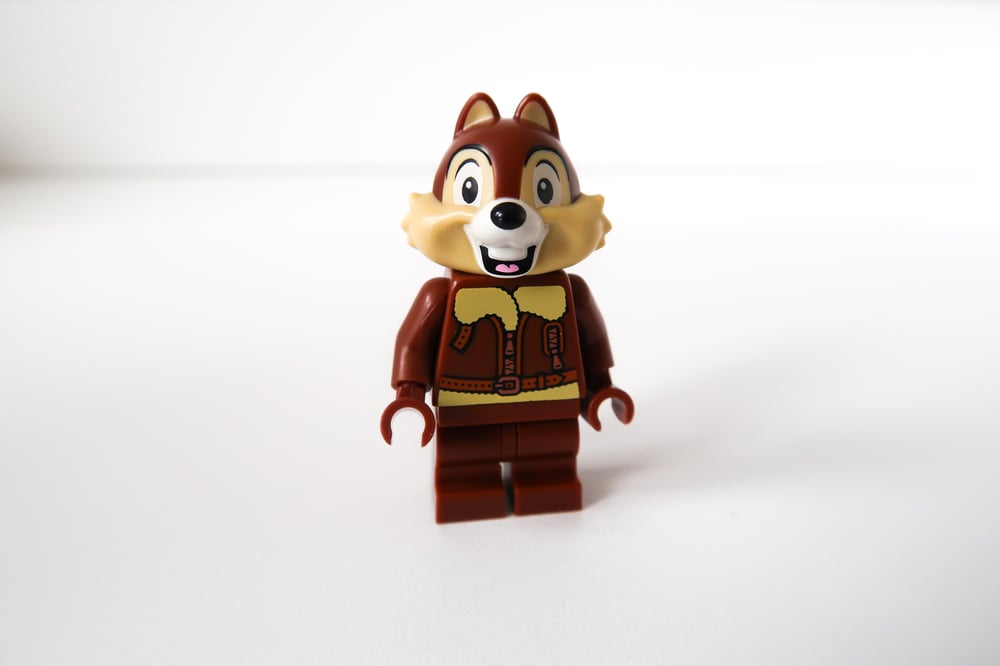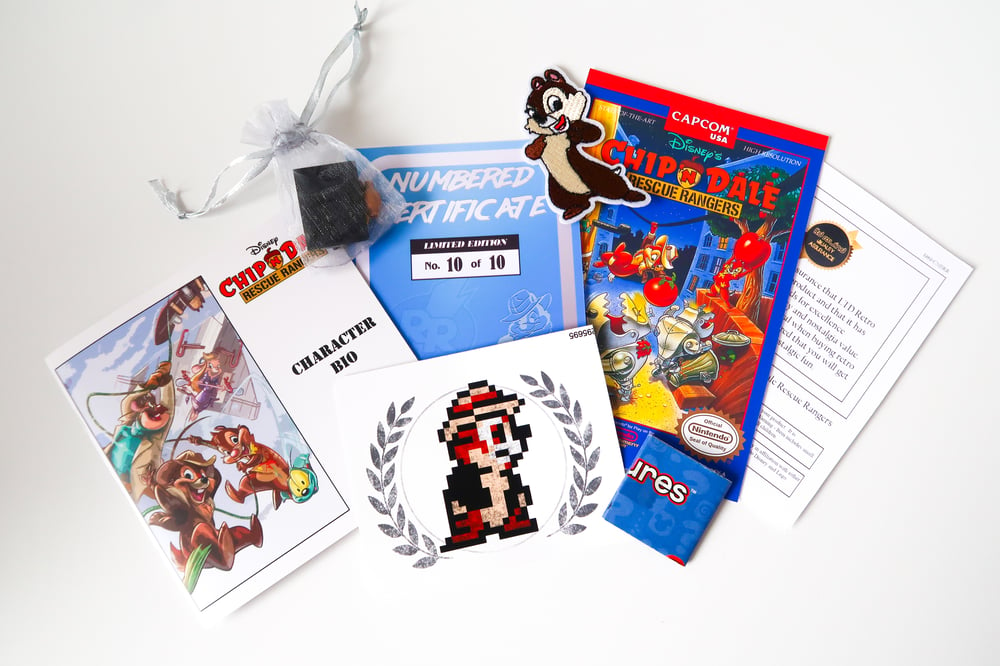 Limited edition Rescue Rangers Chip Custom Lego Mini Figure
Only 10 available!
Includes:
-Custom Chip Lego figure.
-Individually numbered VHS design toy box. (18cm x 12.5cm x 4.5cm)
-Clamshell with Chip n Dale Rescue Rangers toy backing card. (12cm x 10cm)
-Extra Lego pieces and stand from original Lego Disney figure.
-Numbered certificate.
-Chip n Dale Biography booklet.
-NES Rescue Rangers Postcard.
-Character Sticker.
-Chip/Dale Sew on Patch.
Both Chip and Dale also have a number 1 of 10 Gold Edition figure which will include a Special Gold Edition outer box and a Vintage Disney Parks collectable pin. Chip will also have a gold lasso accessory and Dale will have a Gold set of binoculars.
All figures will be blind boxed and sent out at random so everyone has a chance at the 1 of 10 Gold edition figure.
Disclaimer:
Please handle box with care, do not leave in direct sunlight as box may discolour.